On Monday we left Edgartown and headed west for Nantucket. We had hoped but not expected to get there on this trip, but the weather cooperate nicely and Limerick's crew wanted to see this island. No argument from me on that.
Nantucket, 30 miles south of Cape Cod, is a favorite of mine. It is a place where the rich and famous vacation, shop at high-end boutiques, and dine at restaurants that compare to the best in any cosmopolitan city, but Nantucket is also a place where, if you look closely, you can still find the roots of an island community filled with history, art, and science. I find it charming. I've written two blogs about visits to Nantucket, the Gray Lady, one in 2016 and one in 2019, our last visit here. This was Don and Cindy's first time on Nantucket, which made it special for all of us.
We anchored in our "secret" location rather than take a mooring. The sunset that evening was perfect. We've seen some of the best sunsets in this harbor.
We are loving this cruising in June, so much quieter than July and August, but the action in the islands has been increasing slightly over the past week. There were plenty of moorings still empty and the docks were not yet filled with those mega yachts.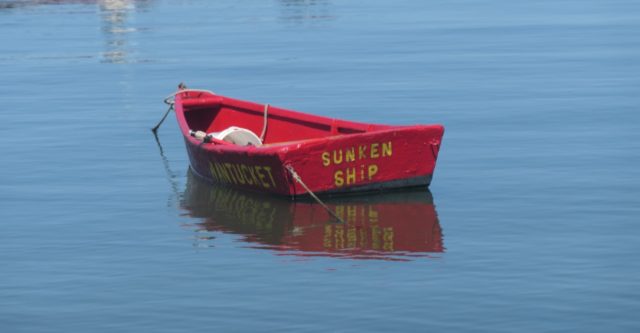 Tuesday, June 21st, the Summer Solstice and a perfect day to spend the afternoon in Siasconset, named by the Wampanoag Algonquian tribes. Commonly known as "Sconset," the little town (yes, it has its own post office and zip code) is at the eastern end of the island, about 8 miles from the Nantucket harbor
The area was settled as a fishing village in the 17th century. Many of the houses were haphazardly expanded, giving a unique look to these gray shingled Nantucket cottages. In the 1830's townspeople summered in Sconset to escape the noise and smells of the whaling industry in the main harbor.
We have briefly stopped in Siasconset on earlier trips but had yet to spend more than an hour out here. We took "The Wave," Nantucket's bus system for only $1.50 each (The joys of being a senior citizen. Grab them when you can!)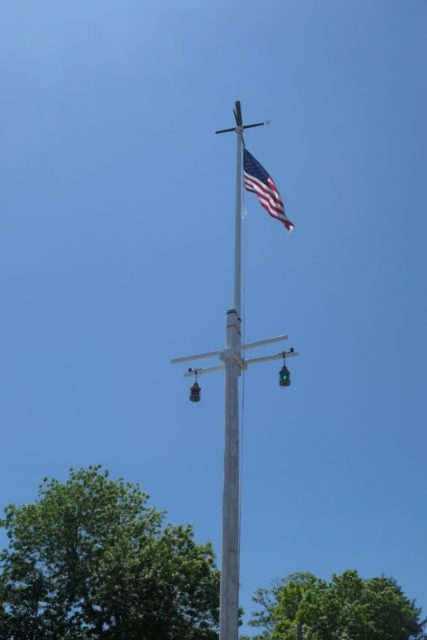 We started our afternoon by walking among these sweet cottages, almost lost in time.
Sconset is small with only two places for food options. We chose Claudette's, a little sandwich shop.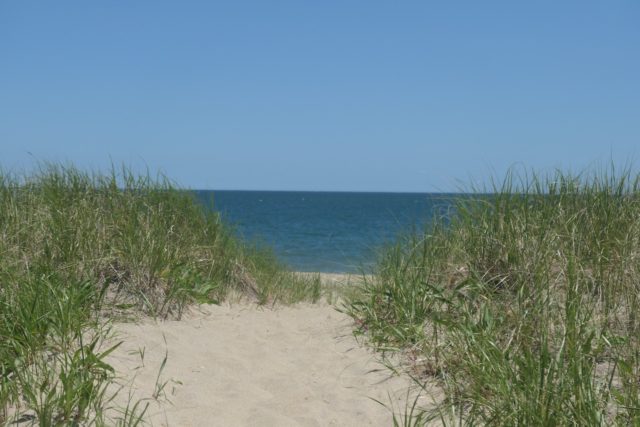 We sat and enjoyed the view of the Atlantic Ocean and watched a few (very few) brave children playing near the edge of the water. Seals would float by and dive under too quickly to capture a decent photo.
That was a wonderful day in Siasconset. Wednesday was just as nice, but different. Destination – the Whaling Museum.
One of the most dramatic displays in the museum is the skeleton of a 46-foot long sperm whale. "The whale died on a Siasconset beach on Nantucket on January 1, 1998 after floundering for two days in the surf off the island's eastern end. A heartbroken community watched as it beached for the last time on Low Beach." We watched a fascinating video that told the story of whaling interspersed with the story of this particular whale's demise and it's resurrection as educational instrument.
The Whaling Museum is well laid out with various exhibits related to whaling years and Nantucket, including scrimshaw and lightship baskets.
The Whaling Museum has a top deck with a gorgeous view of the harbor.
More than scrimshaw, Nantucket is famous for its lightship baskets. On our visit in 2019 I visited the very small Lightship Basket Museum. Since then the Nantucket Historical Association took the basket museum under its wing and now houses it in Hadwen House on Main Street.
The larger space allows for more displays and a dedicated room to demonstrations. I learned much more about weaving a lightship basket this time. A lightship is a ship that acts as a floating lighthouse, crewed by 6 men for 30 days at a time. Nantucket is surrounded by shoals so the floating lightships provided warning to passing ships. The men had many hours of "idle" time. Using materials picked up by whalers while sailing in the south pacific they made these baskets that became known as "lightship baskets." Lightship baskets have four distinctive characteristics- 1) Woven on a mold, 2) Staves are rattan, 3) Weavers of cane, and 4) Solid wood base. The museum holds classes and specifically engages young people int the art so that the craft does not die. I'm thinking that it would be really really cool to spend a week on our boat in Nantucket harbor so that I could take one of these classes.
In need of food, we stopped at the Brotherhood of Thieves for lunch. Intriguing name, isn't it? The restaurant is named for an event in pre-abolition days. an 1842 pamphlet written on Nantucket by Stephen Foster that Vehemently attacked It all began when a black girl passed the admittance exam in 1839 to the new Nantucket High School but was rejected. Over the next few years the serration issue festered until it resulted in a riot in 1842. Stephen Foster wrote a pamphlet vehemently attacking those who favored slavery, specifically the naming the churches as a complicit. That incited a riot in 1842. The schools were integrated in 1846.