There are just too many options here in Maine, too many islands, too many harbors! We did not have time to see everything so we had to pick and choose, sometimes blindly, even after conversations with people and lots of reading in the Maine Coast Cruising Guide by Hank and Janet Taft, and Curtis Rindlaub, as well as online sources.
Pulpit Harbor on the northwest coast of North Haven in Penobscot Bay and received five-star reviews from many sources. Next stop – Pulpit Harbor!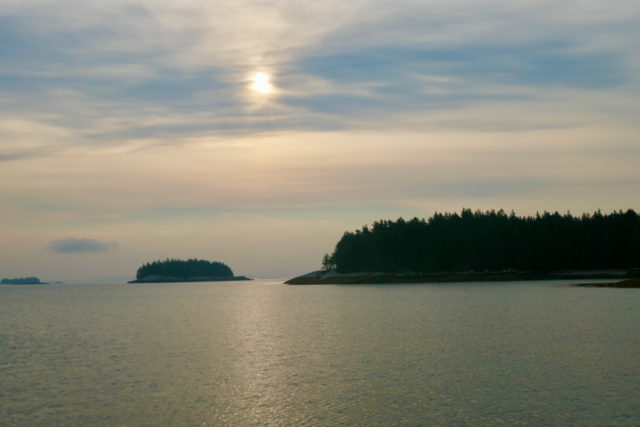 McGlathery Island was in the area called Deer Thoroughfare. We headed west towards the Fox Islands, which consists of North Haven and Vinal Haven. We were in an area where there were many granite quarries. As we passed by this island it looked as though it might be a quarry. Not a great photo of this island, but it does a show how overcast the morning was.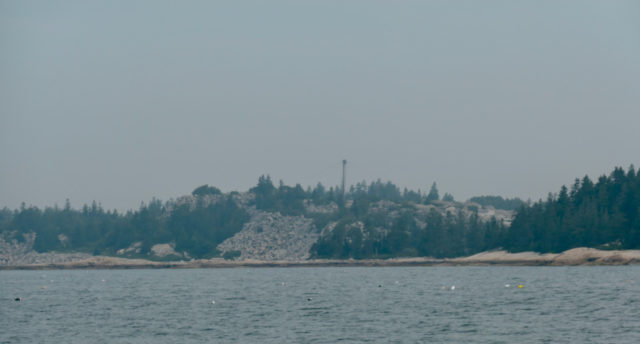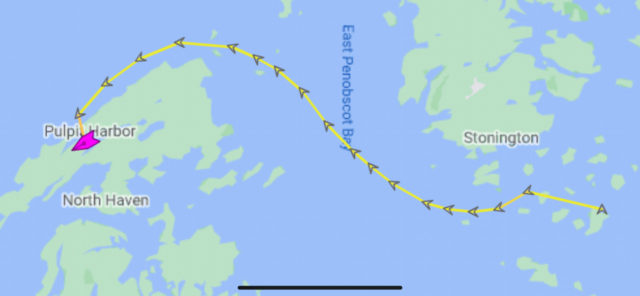 Pulpit Harbor is on the northwest corner of North Haven and is listed as an excellent protected harbor. There was no bad weather in the forecast, but the harbor was said to be quite nice.
We anchored outside of the moorings and settled in. Al did some varnishing and I cleaned the "ceiling" of the aft cockpit and side walkways. The damp weather is perfect for growing those little black spots.
Pulpit Harbor had a grocery store! Since grocery stores were hard to find among these islands and harbors, This was just what we needed – a walk and some groceries. The North Haven Grocery Store was about a mile from the dock and was surprisingly well-stocked. We met and chatted with some local folks there who were very nice to us summer boat folks and gathered a few needed items.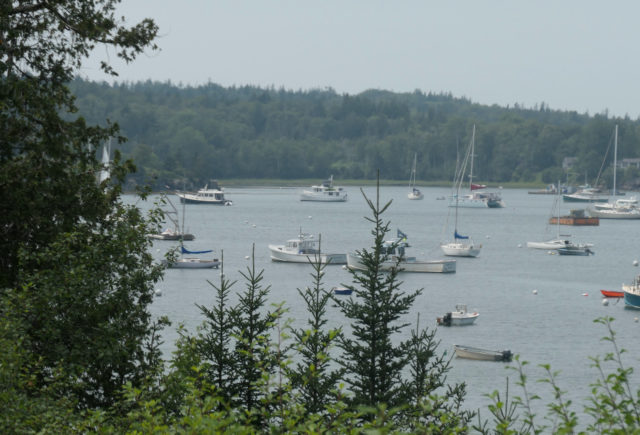 The world is small sometimes, isn't it? And the boating community is no different. Back at the boat, we put away our groceries (and the nearly melted remaining Dove bars after a 20-minute walk back to the dinghy.) A man, John, in a dinghy approached us while we were in the cockpit. He knew of us through a common friend, Colin, who had told him that we were nearby cruising here in Maine. What a coincidence that we were in the same harbor, anchored side by side. AIS makes the world even smaller! We had a a nice chat and were thrilled to meet another boater within 6 degrees to separation ( Six degrees of separation is the idea that all people on average are six, or fewer, social connections away from each other. As a result, a chain of "friend of a friend" statements can be made to connect any two people in a maximum of six steps.)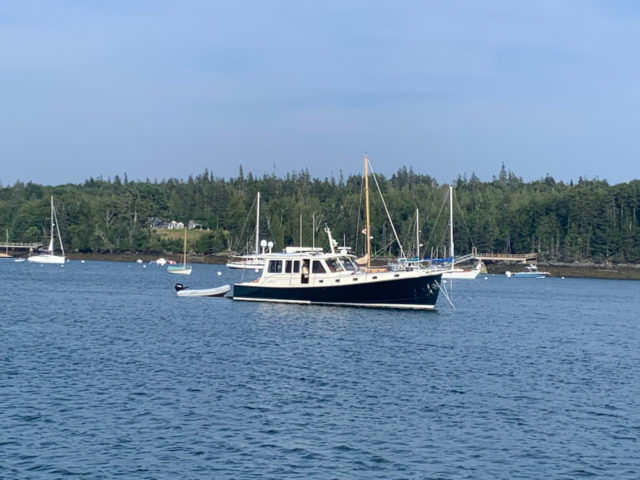 A dinghy around this sweet protected harbor was a pleasant diversion.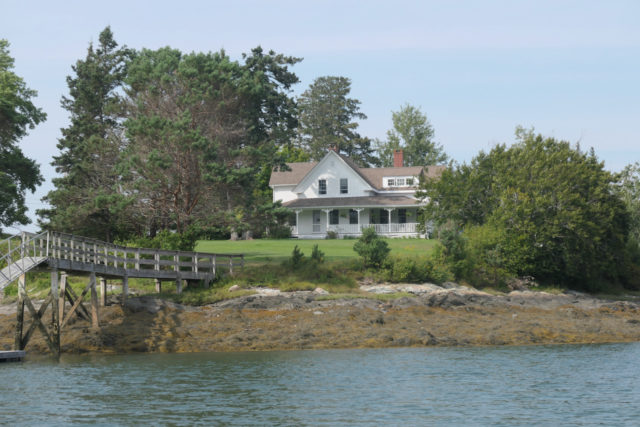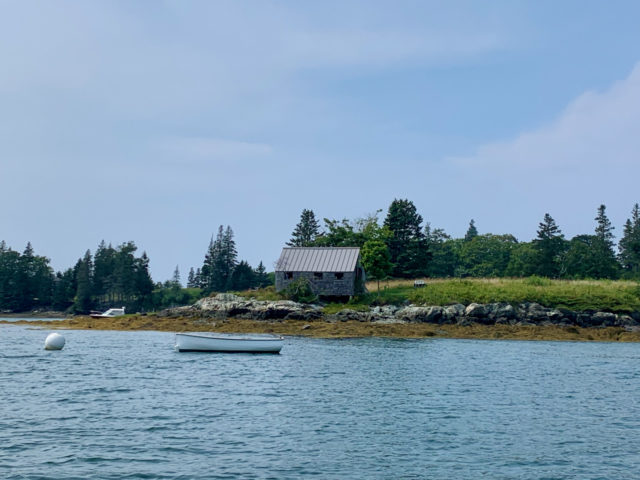 Have you ever watched the tv series, "Tiny Houses"? I think these may be the water version.
Pulpit Harbor is easy to get to, easy to enter, and quite charming.