For the first day of our "return" trip, we anticipated a very short day of travel as we departed Bar Harbor for Little Cranberry Island, just south of Mount Desert Island. It wasn't the sunniest of days, but it also wasn't foggy.
There are two Cranberry Islands, Great Cranberry Island and Little Cranberry Island, named in the late 1700s for the wild cranberries that grew there naturally. Great Cranberry Island is larger with a year-round population of 40 that swells to over 300 in the summer. Little Cranberry is smaller but has more year round residents, about 65, and around 200 summer residents. Both Cranberries and Sutton Island are part of the town of Cranberry Isles. In 1884, the residents of Little Cranberry were tired of their mail going to Great Cranberry so they changed the village's name to Islesford. We were ready for a quiet place to stop and pulled into Little Cranberry to drop our hook.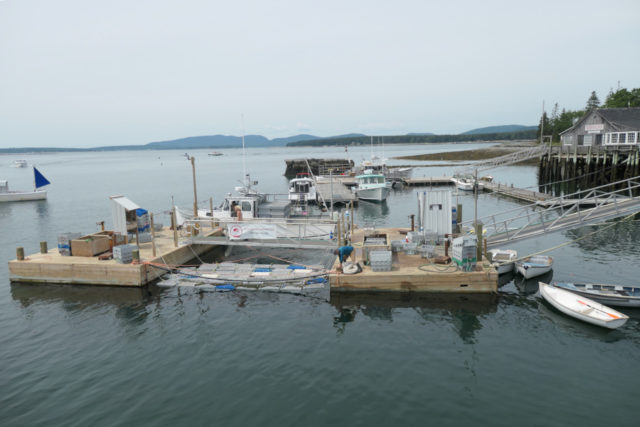 We walked around the quiet island. Little Cranberry has a quietness to it and yet there was a good bit of activity from the ferry, the lobster boats, the docks, the shops and folks just biking or strolling like us.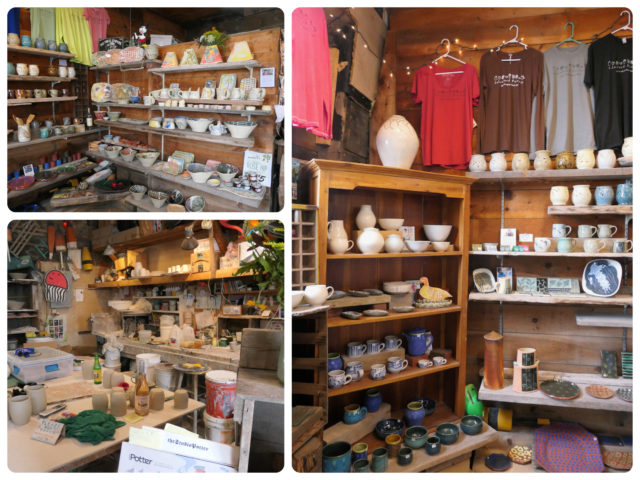 On our walk, we came upon a "gift shop" on a triangular patch of grass in the middle of what might be an "intersection."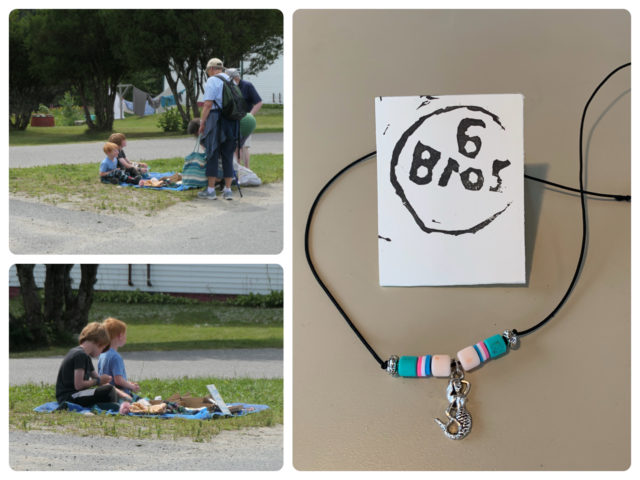 We checked the weather forecast again and saw fog and rain were still predicted for tomorrow. Hmmm. Our plan had been to move to Southwest Harbor in the morning for a visit with a teaching colleague who lives there now. Plans on the water are dictated by weather, so we pulled up the anchor and moved to Southwest Harbor that afternoon.
Alas, there were no moorings available at that time of day. This became one of those times when everything fell into place without pre-planning. When Ellen, my teaching colleague, heard we had dropped our anchor between Southwest Harbor and Greenings Island, she reached out to a neighbor who graciously offered their currently empty mooring to us. This mooring was only several boat lengths from where we had anchored, and it was directly in front of the right of way easement path that leads up to their house! As we secured the boat to the mooring, we saw Ellen and Ken standing at the edge of the water. We changed plans and had our visit right then.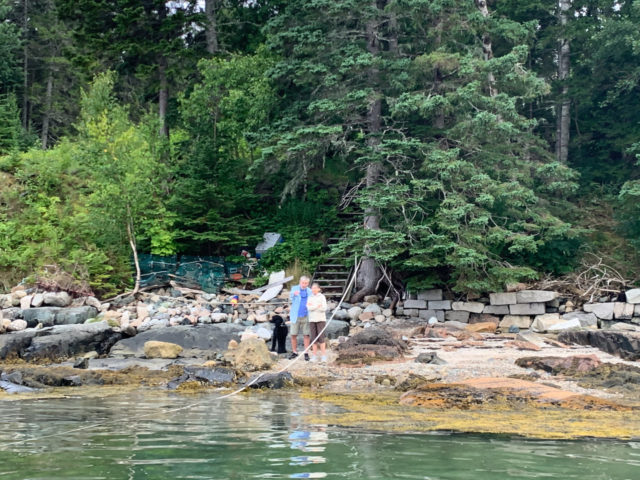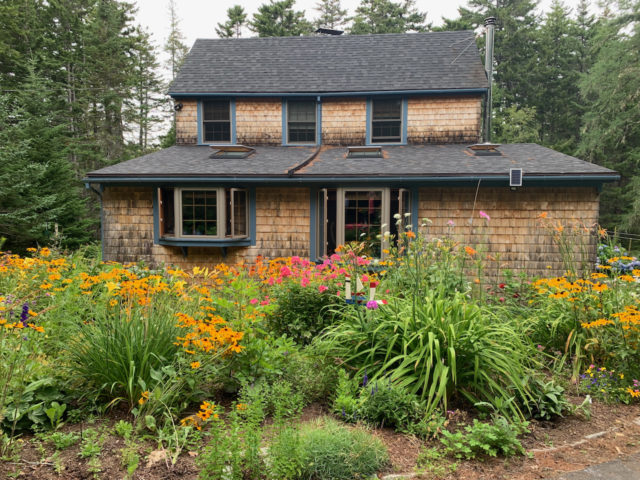 And a good thing it was that we got together that afternoon instead of waiting until Thursday. The rains began Wednesday night and did not stop. It poured buckets of rain ALL day on Thursday. We never left the boat.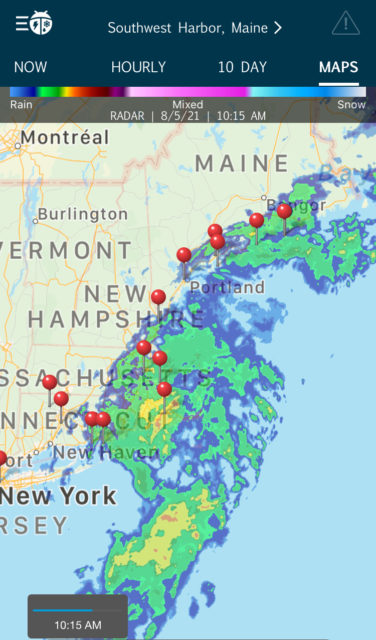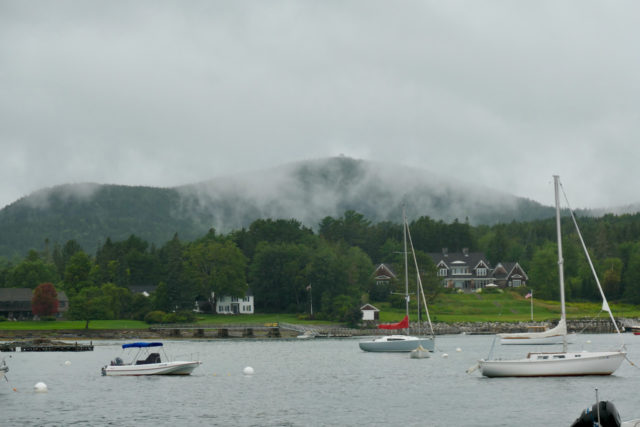 Before leaving the Mount Desert Island area, we decided to wander up Somes Sound. Somes Sound is technically the only fjord on the eastern Atlantic seaboard. A fjord is a "long narrow deep inlet of the sea between high cliffs, typically formed by the submergence of a glaciated valley."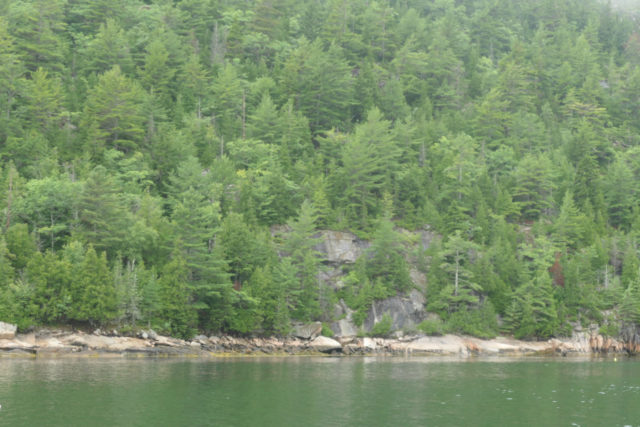 In spite of 24 hours of rain, we enjoyed several more of Maine's delights. A triple pleasure!