It's no secret that we do miss sailing – that smooth and silent glide through the water, powered only by wind. Two years ago we raced our Morgan 43 sailboat, Kindred Spirit, in two (Boxing Day and Founder's Cup) of the Hope Town Sailing Club's races. We had a terrific time joining in the races even though we lost both times. I still love to look at the photos from those races – Kindred Spirit looked awesome even if the winds were so light we could barely get her moving.
When Sam said he was thinking of racing Solstice in the next Hope Town Sailing Club race, we immediately agreed to crew. Solstice is the sweetest little sailboat, but as a motorsailer, she is not really designed for racing. 😉 This race would be fun!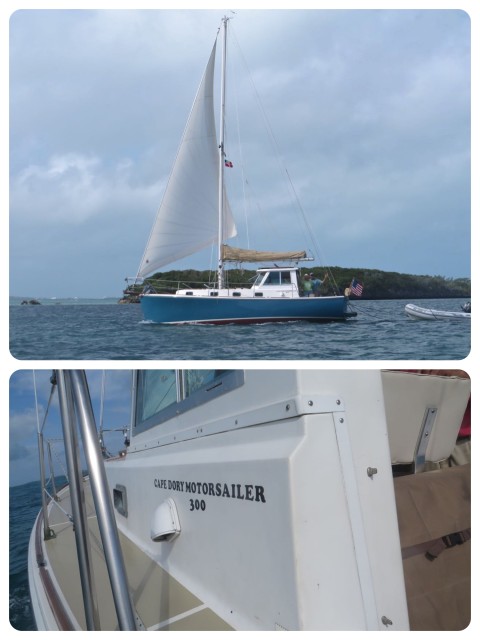 Solstice had a crew of 4 for the Hope Town Sailing Club's "S. Yeardley Smith Trophy Race" on January 9th (postponed from Wednesday when the winds were too strong.) The crew consisted of Sam, his friend John, Al, and me.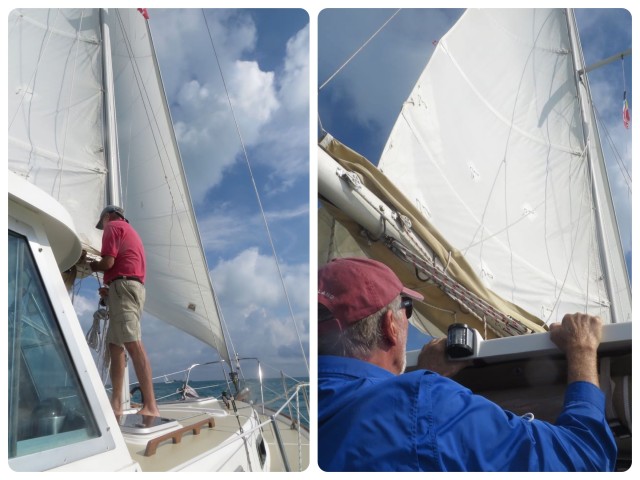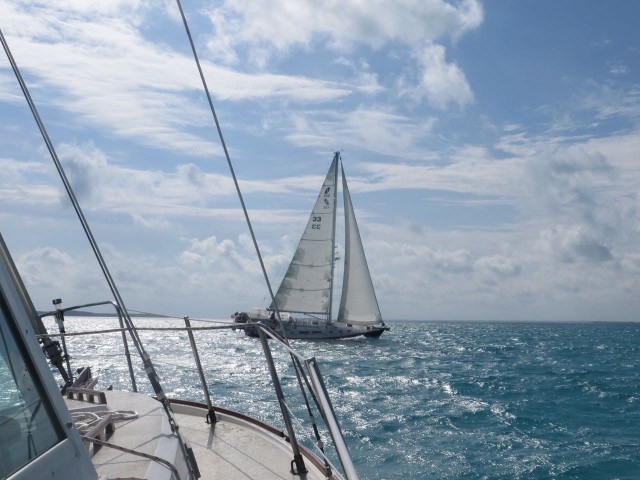 I took photos from our boat, but none of them can compare to the photos that Will Heyer shot from the mark boat. His photographs give a real feeling for the action of the race.
It was a thrill to see the Abaco Rage under sail during this race. In 1997, The Rage, a 1980 28-foot wooden sloop built by Man O' War craftsmen, was resurrected from a neglected rotting fate. This boat had once won several Bahamian regatta championships in a row. Although in need of serious repairs, she was solidly built and a beauty. More information about The Rage and the formation of the Abaco Rage Sailing Syndicate (A.R.S.S.) can be found on their webpage.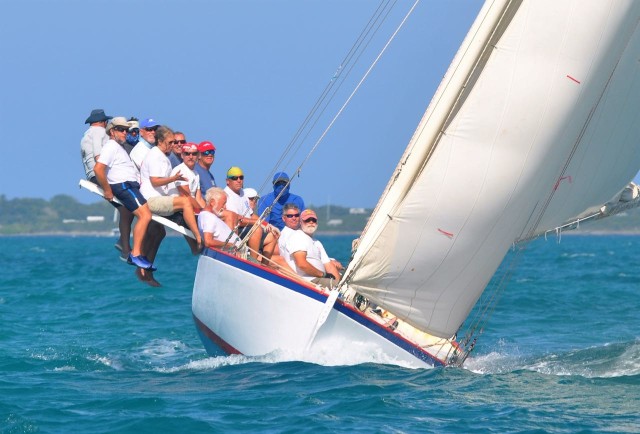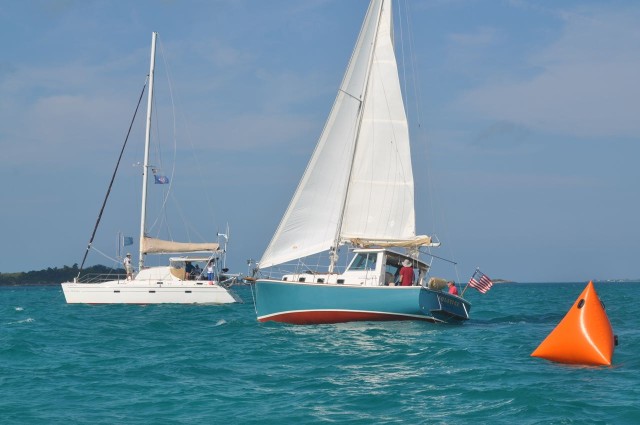 How did the race end? What were the standings?? Each boat gets a handicap based on its size, amount of sail, rigging, keel, style of propeller, etc. This allows boats of different classes to race against each other. The rating results in the number of seconds per mile traveled that the yacht in question should be behind a theoretical yacht with a ratingof zero. This all means that you don't know who really won a race until the race committee has calculated the finishes and adjusted the standings with the PHRF rating. Although Sowwanin crossed the finish line first, just ahead of Second Wind, she ended up in fourth place.
1st Second Wind
2nd Bumblebee
3rd Sundog
4th Sowwanin
5th Grumpy Old Men
6th Abaco Rage
7th Solstice
Solstice placed 7th, taking two hours to finish the course. Captain Sam graciously thanked the committee boat for patiently waiting for us, about 30-40 minutes after Abaco Rage.
After every race, sailors gather together to eat and drink. The Hope Town Sailing Club invites anyone who raced, whether or not they are members, to attend.
Thank you, Sam!! We are honored to have crewed on Solstice.