We had a whirlwind family weekend when my sister Lisa and her wife Jeanne visited us here in Connecticut on their way home from a trip to Hyde Park on the Hudson River. Due to covid and assorted other life stuff, they had not yet seen my sons' (their nephews) new homes or our Kadey Krogen.
The first stop was at Adam and Steph's in Canton.
Day #2 and we were on the road in the other direction to visit Ryan and Kerri in their new house in Milford. They moved in 3 weeks ago after 20 years of life in a one-bedroom apartment in Forest Hills, NYC.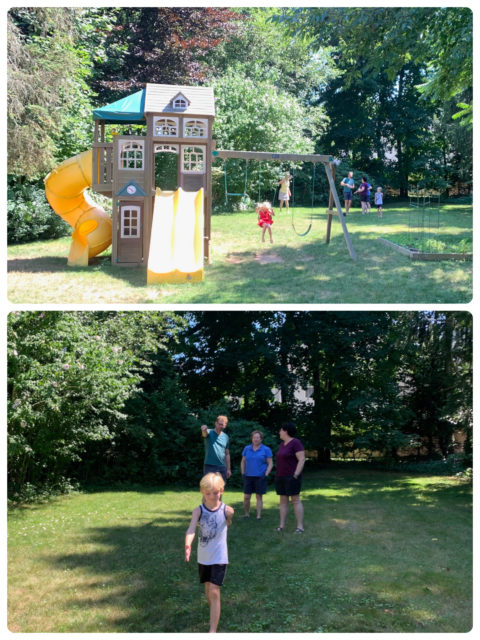 And Day #3 was for the boat; off to Shennecossett to see Kindred Spirit #4. It was another super hot day (how many days in a row for this heatwave???? At least 5!) so we left the dock and spent the afternoon in West Harbor where it was noticeably cooler.
A great weekend from start to finish, on land and sea!