We get one nice day per week now, an improvement from the no nice days, week after week. "Nice" is defined as no rain, low winds. We're not asking much, are we? We packed lunches and took off in our dinghies for Tahiti Beach, with Cutting Class. Tahiti is the go-to place when you only have a day.
The water was incredibly clear that morning, but the dinghy was speeding through the water and my slow eyes just couldn't see everything. I imagined how nice a glass-bottomed kayak would be.
It was dead low tide at Tahiti with a nice crescent beach to wander. At higher tides we snorkel in the shallow water to find sea glass and treasures, but this day was a good opportunity to photograph the ripples in the sand.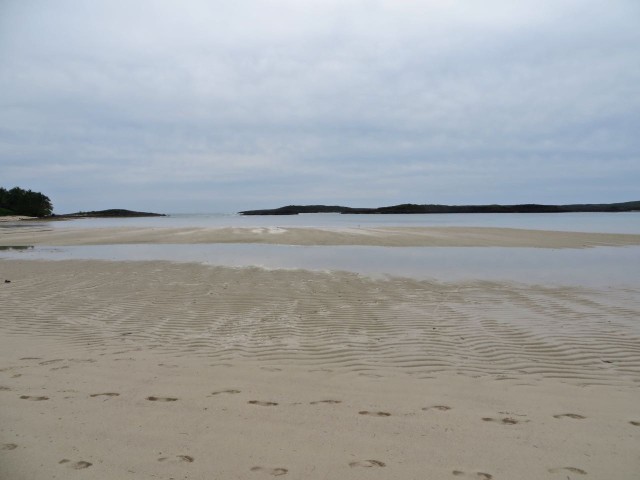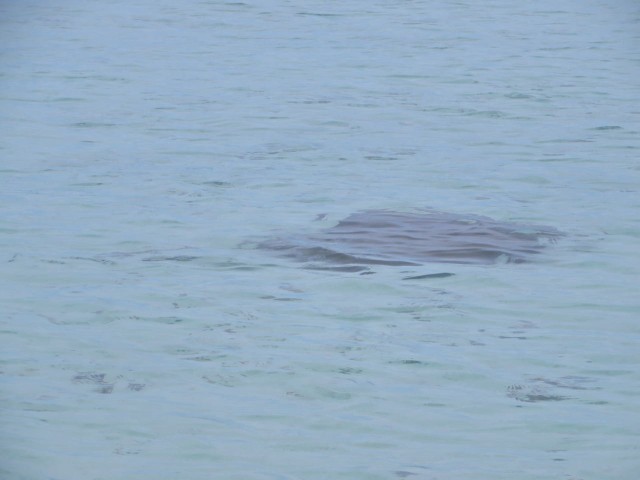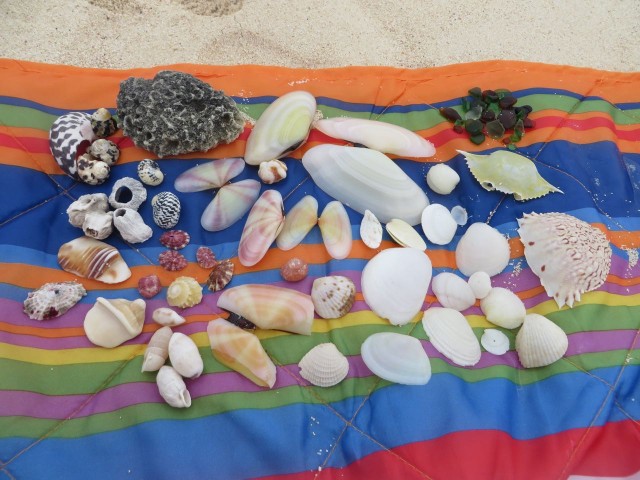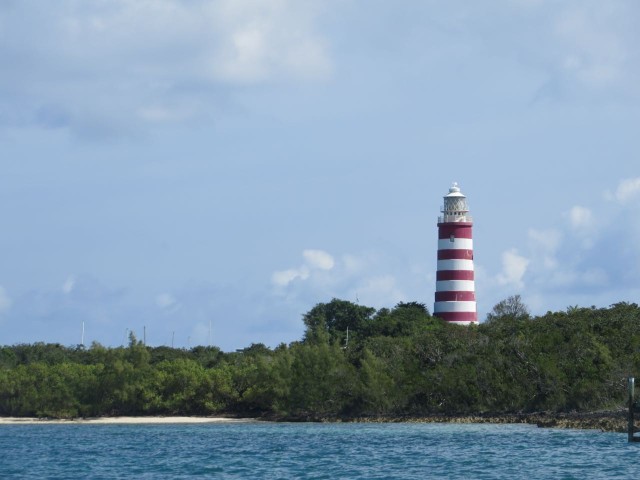 Magnolia, our Morgan buddy boat, was returning to Hope Town that day after wandering around the Exumas for the past ten weeks.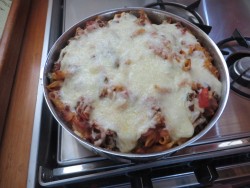 Hope Town harbor has been incredibly crowded this winter with open mooring balls in very short supply. I'm not sure if it is because there are more cruising boats and definitely more charter boats around than two years ago or because the boats are moving about as much because the weather has been so poor. We knew we were going to base ourselves here so we take our mooring for a month at a time, adding a "reserve" buoy to it when we do leave for a few days. Sometimes we worry that even the reserve sign won't prevent someone from taking the mooring. There was no open mooring for Magnolia when she arrived, so Anthony and Annette anchored outside Elbow Cay. That's fine for a calm night, but the winds were predicted to pick up once again. Early the next morning, Al spotted an open green mooring and quickly made arrangements with Truman, the owner.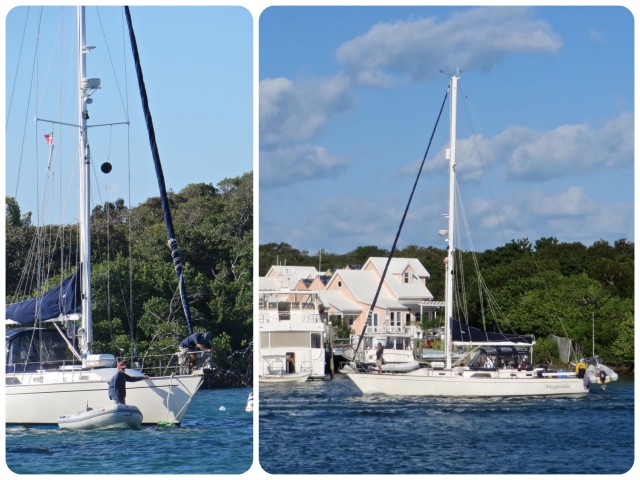 This was simply a really nice day, nothing extraordinary, as far as new experiences or places, except that good friends are extraordinary gifts wherever you are. Nice = extraordinary.